Organizing a Fundraiser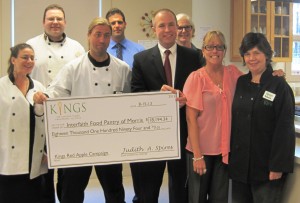 Raising funds is crucial to the ongoing work of the Pantry. While a great deal of our work is performed by a dedicated group of volunteers, we must still raise funds for additional groceries, supplies, rent, postage, telephone, staff and all the other essentials necessary to run our growing program.
Fundraisers are easy to organize, help spread awareness about the prevalence of hunger in our communities, and, of course, gather money to help support the Interfaith Food Pantry's programs.
You can build a fundraiser around virtually any theme. Have fun with it! Keep all your materials consistent to 'brand' your event and deliver a consistent message. Here are some samples of what other companies and groups have done to get your imagination going:
Summer Event ("Hunger Doesn't Take a Summer Break")
Winter Event ("Winter's Here, and it's Tough to be Cold AND Hungry")
Jeans in the Office
Raise funds by offering dress code waivers, tied in with Summer, the Super Bowl ('Souper Bowl') or other themes
Ask Employees to Donate their lunch money and brown bag it for a week
Host a Hawaiian Shirt Day and sell smoothies during lunch
Have a bake sale, pot-luck lunch or chili cook-off in your company's cafeteria
Host a Duck Race in your fountain
Scrabble, Bean Bag Toss and Yatzee tournaments with entry fees
Host a Yard Sale for employees
Have a baby photo contest and charge for the "guess"
Raffle off Breakfast with the CEO
Have a Silent Auction (if employees have a vacation home or something of value they wish to auction)
Hold a Lip Synch Battle and have judges bring cash to cast their votes
For more ideas, or if you'd like to discuss an idea your organization is considering, contact Sandra Benedict at sbenedict@mcifp.org or call 973-538-8049 ext.221.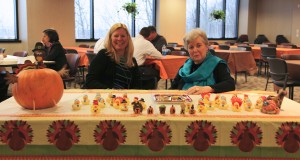 Monetary Donations
To contribute using a credit card, please click on the button below and follow the simple instructions.
If you prefer, you may send in a check to this address:
The Interfaith Food Pantry
2 Executive Drive
P.O. Box 250
Morris Plains, NJ 07950
Of course, you are welcome to drop by! Click here for Directions to the Interfaith Food Pantry.