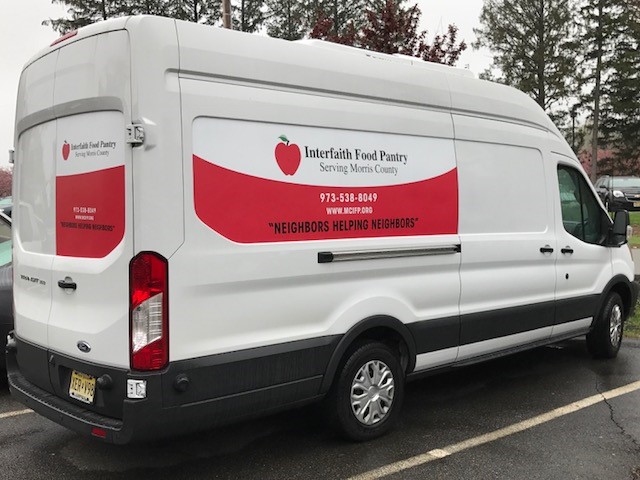 Healthy Choices Mobile Pantry
In 2016, the IFP staff, volunteers and trustees concluded a three-year strategic planning process.  We found that the shifting geography of affordable housing in Morris County is forcing many lower-income working families and senior citizens further away from our existing food distribution sites in Morristown and Morris Plains, making it more difficult for people to reach us.  To expand our reach, we applied for and received several grants, including a $100,000 grant from Impact 100 Garden State, to launch our Healthy Choices Mobile Pantry. This program will greatly enhance our current food distribution model, allowing us to expand our reach without duplicating services.  Our first two pilot programs include:
The IFP Pantry Partner Program is designed to work with existing smaller pantries in the towns furthest from our locations to deliver fresh produce and nutrition information to those who have difficulty reaching us. By working with an existing infrastructure of pantries we can strengthen the network of food security across the county without duplicating efforts. We are currently partnering with pantries in Butler and Netcong and will be distributing produce this Spring to the Neighborhood House in Morristown in collaboration with them to promote a community health initiative.
The IFP Senior Box Food Program We also identified an unmet need in low-income senior housing units across Morris County.  We are now distributing "senior boxes", which are acquired from the USDA through the Community Food Bank and supplementing these foods with fresh produce.  We deliver these foods to senior housing units in Madison, Flanders/Mt. Olive, Oak Ridge, Wharton and Butler.