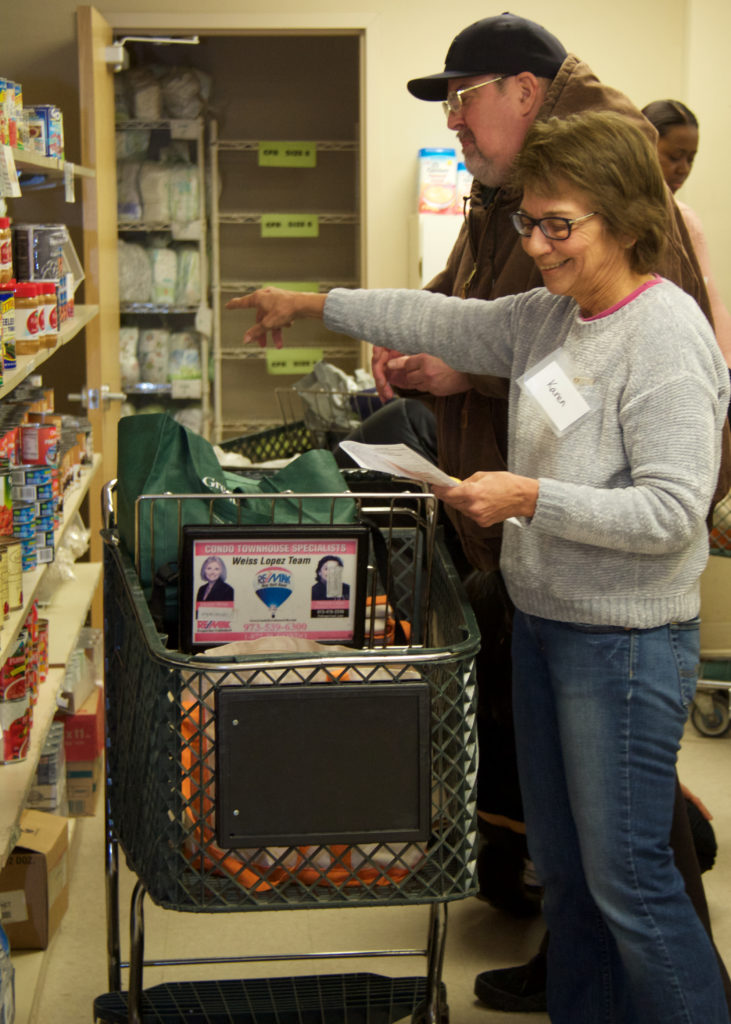 The Interfaith Food Pantry is a Client Choice Pantry. Each family is allowed to 'shop' from the selection of food available on the pantry shelves, choosing food that their family prefers.
This approach empowers clients to make decisions and restores integrity to the process of receiving food.
We provide clients with access to a variety of food from each food group based on family size, dietary restrictions and personal preference.
Bakery products, fresh fruit and vegetables, and meat are distributed when available.
Clients have access to emergency and supplemental food during their time of need.