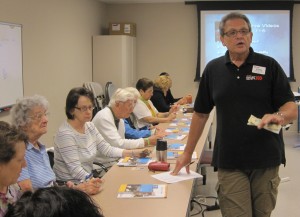 The Family Self-Sufficiency Program is designed to help clients improve their circumstances in a variety of ways, through referrals to additional resources and education about important topics.
The Program:
Enables easy referral to services such as medical and behavioral health care, eyeglasses, furniture, home energy assistance programs, EITC, low cost childcare options, prescription assistance programs, furniture and clothing referral resources.
Provides referrals to job fairs and training programs.
Conducts workshops for low-income families to explore ways to become more financially independent. These include topics such as budgeting, setting up bank accounts, information and availability of other services such as tax relief advisory, home heating assistance and other cost savings programs.