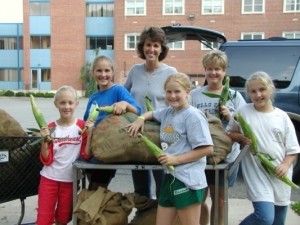 Provides hunger-related educational and hands on sessions for civic, scout, school and worship based youth groups through volunteer-conducted after school activities.
Provides opportunities for groups to volunteer on weekends and assists them in developing their own activities off site.
Provides education about local hunger issues and the IFP role in the community via presentations to schools, scouts, civic and worship based youth groups at their facilities.
Allows individual youths to volunteer on a regular or as-needed basis.
Curriculum and Resources for Teachers
The Interfaith Food Pantry believes that early education about the causes of hunger and what can be done about it is key for our youth to be able to adequately address the problem as adults. That's why we offer our Youth Education Program twice a week after school on Mondays and Thursdays. 
Other Interfaith Food Pantry Programs: