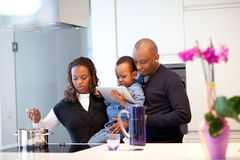 Statistics
One in Seven Americans are living in households struggling against hunger
http://frac.org/one-in-seven-americans-in-households-struggling-against-hunger/
Every county in America struggles with child hunger; nearly one in four children is food insecure.
900,000 New Jerseyan's are relying on Food Banks/Food Pantries for assistance

http://www.cfbnj.org/news/general/hunger-study-2014-report-new-jersey/
In 2017, 35% of the people we served at IFP were children under the age of 18
Here in Morris County, NJ, which is often ranked high as one of the best counties in the nation to live in, the issue of hunger may seem very small or irrelevant. But in fact, there are many households struggling to get by.
The United Way has identified a term known as ALICE, which stands for Asset Limited Income Constrained and Employed. A United Way study illustrates the gap between the definition of poverty and the reality of living in Morris County.
The 2017 federal poverty level, or what is considered "poor" on the national stage for a family of four is an annual income of $24,600.
The "self-sufficiency" index, or the income necessary for a family of two adults and two school age children to afford the basic cost of living in Morris County (rent, health insurance, transportation, etc.) is $72,264 per year.
In 2016* there were 40,753 households or nearly ¼ of Morris County struggling, with 8,837 (5%) living below the U.S. poverty line and 31,916 (18%) falling into the ALICE population.
ALICE tends to live paycheck-to-paycheck and she's often just one expense – such as a car repair or medical bill – away from needing IFP assistance.
You can review the full report here:
http://www.unitedwaynnj.org/ourwork/alice_nj.php
*2016 data from 2014 Alice Report