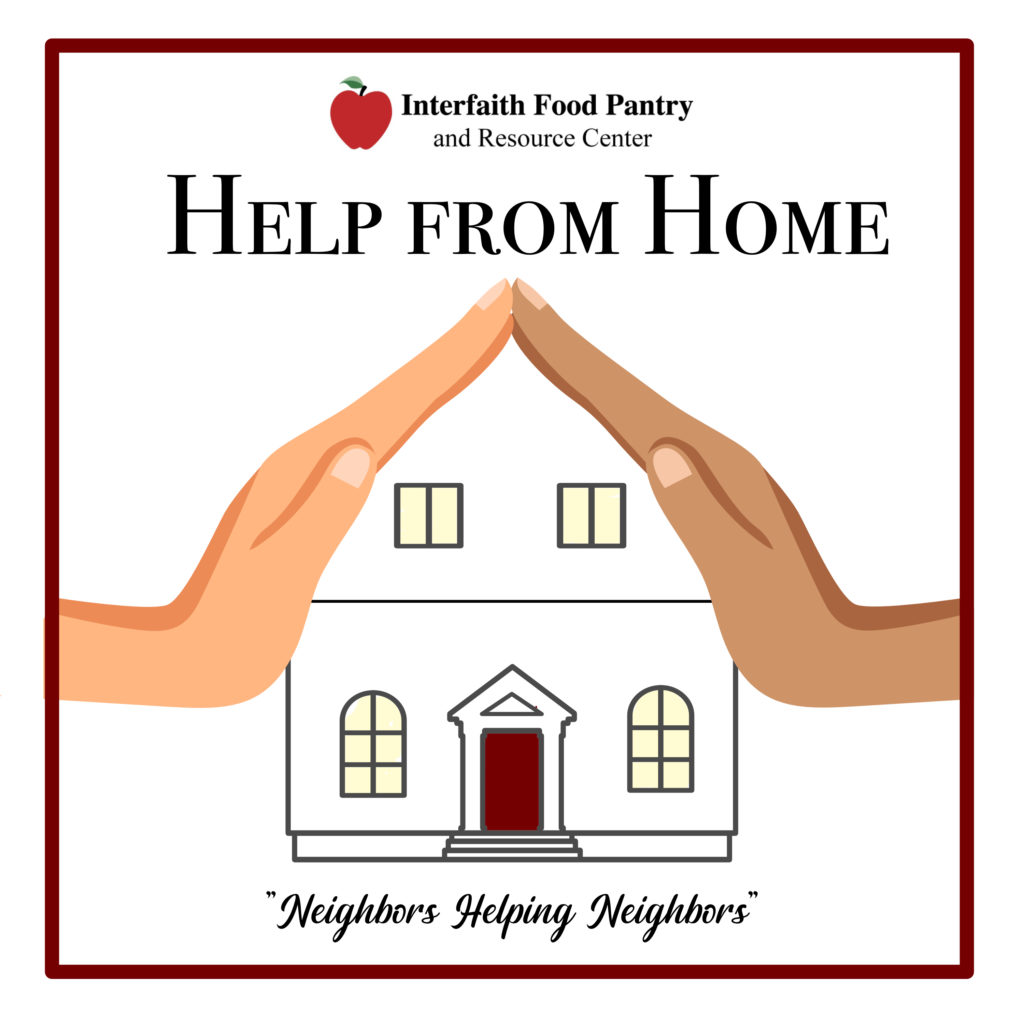 With so many generous people asking how they can help during the Covid-19 Pandemic, we are happy to announce the IFP Help From Home Challenge! Stay busy and lend a hand by sorting, bagging, collecting and organizing our most needed items. Some challenges may have limited participants.
July Help from Home Challenge
Tea Challenge
Our July Help from Home challenge will be the Tea Challenge. Tea is one of those items that we like to send home regularly with our clients and these days, we're using a lot of it. So, here are the instructions for the challenge – all individuals and families are welcome to participate:
Step 1. You'll need tea bags (you can purchase or use those that you have at home (please check the expiration date) and sandwich size plastic bags (ziploc, for example)
Step 2. Place 10 tea bags in each sandwich bag and seal the bag
Step 3. Add a label to the outside of each sandwich bag that tells us what kind of tea it is (regular, decaf, green, herbal). You can use any kind of label, for example a mailing label or tape you can write on.
Step 4. Fill out this very quick Google Form, telling us who you are and how many bags you made https://forms.gle/fm6mBzjyCiyJMk5r8
Step 5. Take a picture of you and/or your bags of tea and post to Facebook or Instagram using the hashtag #ifphelpfromhome
Step 6. Finally, you can donate your bags of tea to the IFP through our no contact bins at 2 Executive Drive in Morris Plains
June Help from Home Challenge
Veggiestruction
We need your help! IFP is low on canned vegetables.
Step 1. Collect canned vegetables (example: potatoes, mixed vegetables, peas, carrots, corn, mushrooms, green beans, etc.). Some suggestions for collecting cans are: start a small food drive in your neighborhood (use a contact-less bin for collection), get together with your sports team to collect cans as a team, grab some work colleagues and ask them to help or just pick up some canned vegetables on your next trip to the grocery store.
Step 2. Check your cans for dents and expiration dates. Doing so helps our sorters and ensures that our clients receive safe and healthy food.
Step 3. Get creative! Use your cans to build a structure that can stand on its own.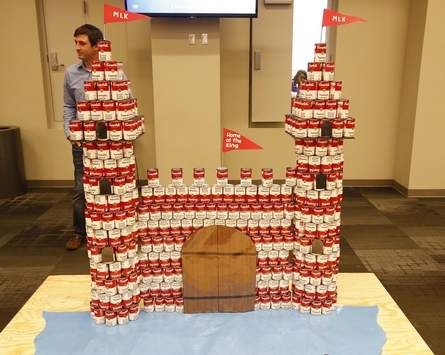 Step 4. Share you hard work with the world! Take a picture of your creation. Follow us on Facebook and Instagram. Finally, tag your picture with #ifphelpfromhome, so we can see all the Help from Home Creations!
Step 5. Fill out our form so we can make sure you get credit for all your hard work! https://docs.google.com/forms/d/1bSsIxHOBknhqoh8GLEF26vd6vczqLSX0EZ2GvP0savw/edit
Step 6: Drop off your donation to the IFP Warehouse at 2 Executive Drive, Morris Plains, NJ 07950, 9:30-4:30 Monday – Thursday. Our ware house will be under construction from June 15-19. Please do not drop off donations during that time.
At the end of the month, the Help from Home Participants who have the most cans collected and the most creative Veggiestruction will be recognized on IFPN's Facebook and Instagram!