THANKSGIVING BASKET PROGRAM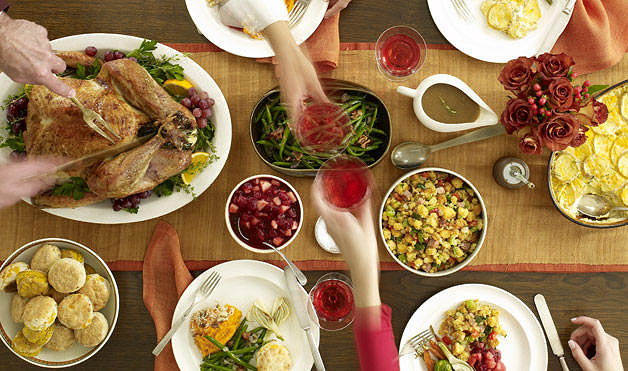 Please help us help our neighbors in need!
---
Once again, we are preparing for our annual holiday program.  We are reaching out to the community for assistance in this effort.
 Any help you can give will be greatly appreciated.
WE NEED TURKEYS!!!
WE CAN START ACCEPTING TURKEYS, LARGE CHICKENS AND HAMS ON OCTOBER 26th
WE ALSO ASK FOR $$$ DONATIONS TO ASSIST US IN PURCHASING
ITEMS WE MAY NOT HAVE ENOUGH OF.
In addition to the main course, we provide all the trimmings needed to make a holiday dinner.  Below is a list of the foods currently needed to prepare the Thanksgiving bags.
---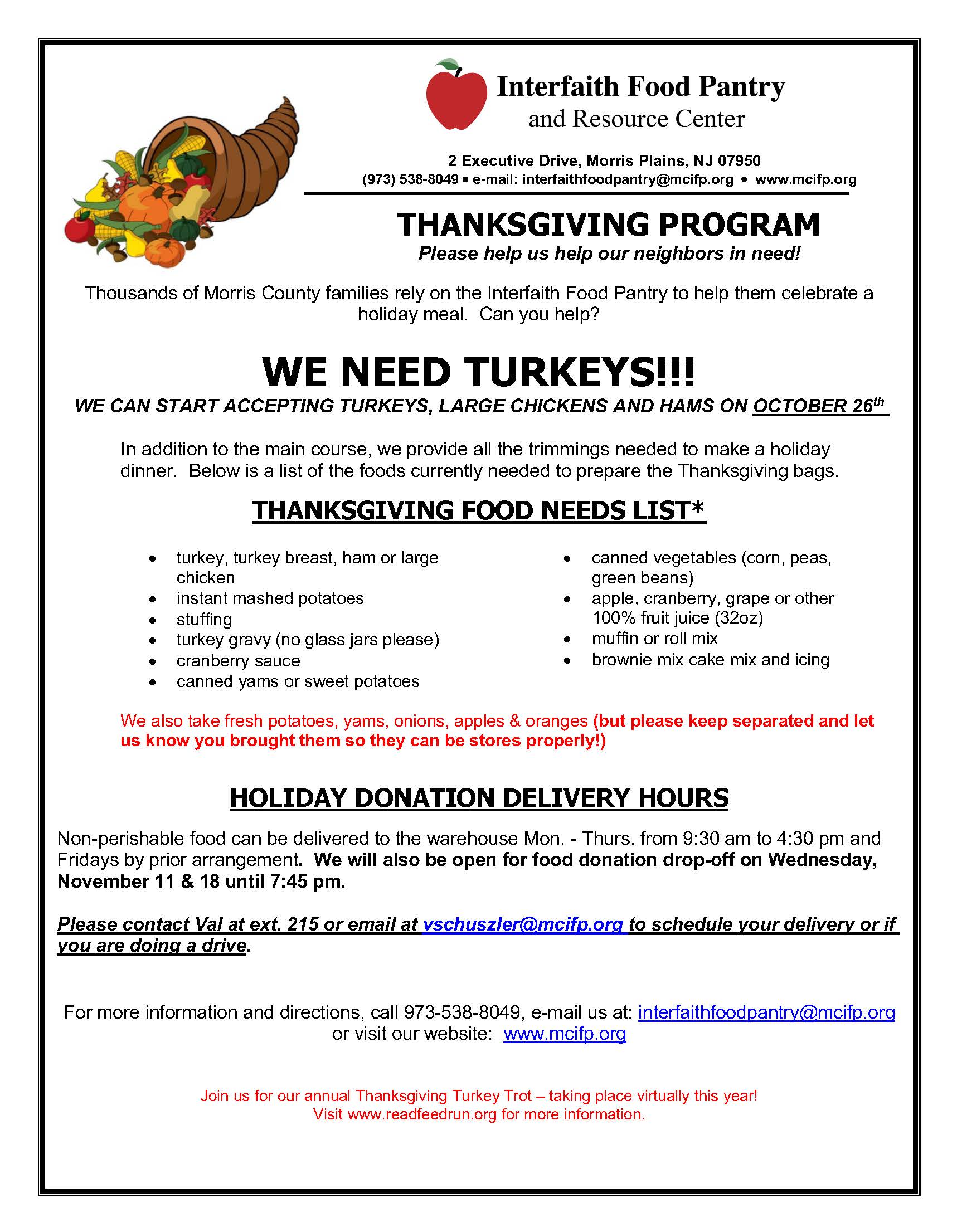 Please keep all items separate from the turkeys, ham or chicken and tell us you brought them so they don't get overlooked.
---
For more information, call 973-538-8049 or e-mail us at: interfaithfoodpantry@mcifp.org.
For directions, use Google Maps or visit our website at www.mcifp.org.
---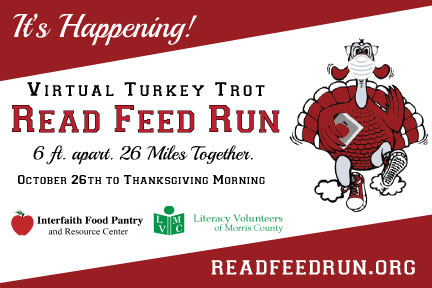 For more info, call 973-538-8049 or e-mail us at interfaithfoodpantry@mcifp.org.