Turkey Trot a Success!
Close to 3,000 people registered for the Interfaith Food Pantry and Literacy Volunteers of Morris County's 11th Annual Morris Township Thanksgiving Day Turkey Trot!    Thanks to all our sponsors and participants.   Results and details are all  posted on the  Trot Website.
Remember us as you shop!
You can support our efforts to relieve hunger as you shop.  Simply make a donation during check-out  at several of our grocery partners including the new Wegmans in Hanover and Whole Foods Markets of Morristown and Madison.  You can also purchase food at the registers at Acme and Stop & Shop in Morris Plains, and at all six Morris County Kings locations.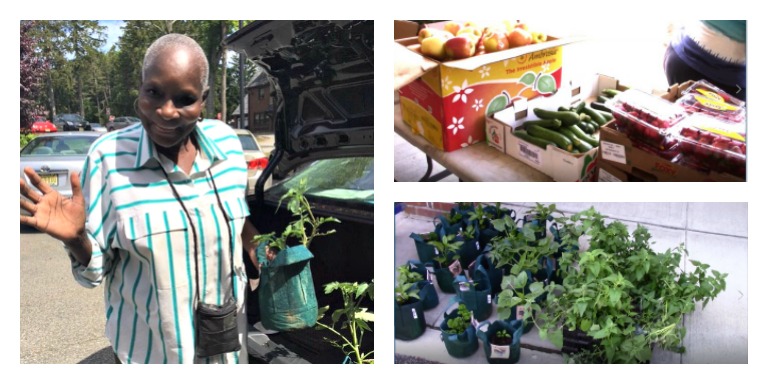 Farmers Market
Thanks to the Community Food Bank and all our produce donors our "Free Farmers Market" is now open to IFP clients every other Friday.  Our families love receiving the bounty of fresh produce!  Thanks also to  RootPouch for their donations, our clients can also choose from an abundance of vegetable plants and fresh herbs to grow on their own!  We posted a video of one clients reaction on our Facebook page.
Wegmans
Made a splash recently with their donation of a full trailer load (18,000 pounds) of food being donated in conjunction with the opening of their new Hanover Store on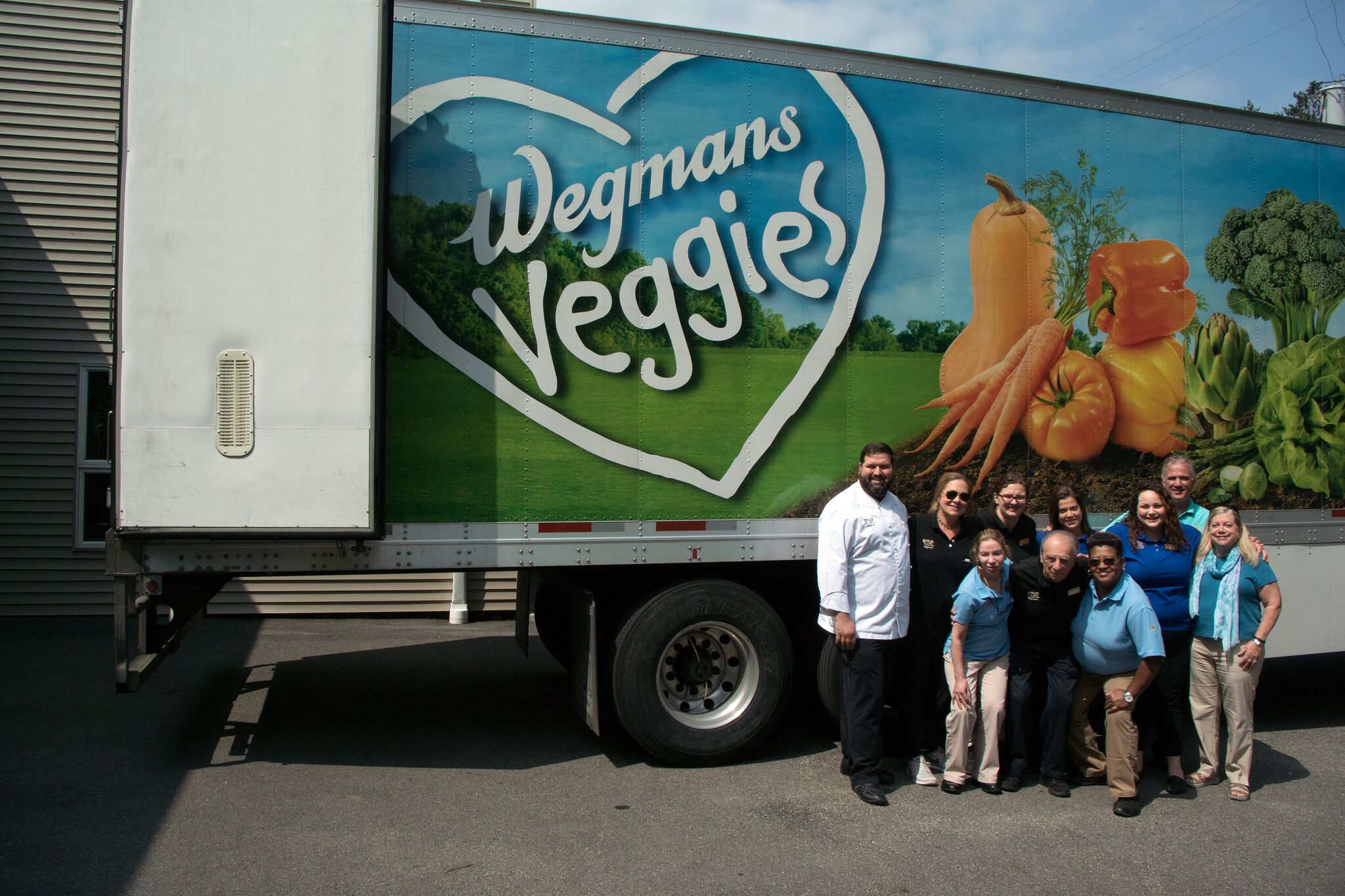 July 23rd.  Details were covered by Morristowngreen.com,  MorristownPatch.com and the Daily Record.  We also have a video of the donation on our YouTube channel!
Diabetes Clinic
In partnership with the Community Health Team at Morristown Medical Center we are conducting a 9-month clinic for clients with diabetes or pre-diabetic conditions to help improve their health through education and making the correct food choices.  We recently posted video of one of these sessions on our Facebook Page.
Healthy Choices Mobile Pantry
We did it!  We are so excited to be moving forward with our "Healthy Choices Mobile Pantry", thanks to the dynamic women who make up Impact 100 Gardent State!  Their $100,000 grant will partially fund the program for the next two years.
In 2016, the IFP staff, volunteers and trustees concluded a three-year strategic planning process.  We found that the shifting geography of affordable housing in Morris County is forcing many lower-income working families and senior citizens further away from our existing food distribution sites in Morristown and Morris Plains, making it more difficult for people to reach us.  To expand our reach, we applied for and received several grants, (including the $100,000 from Impact 100 Garden State) to launch our Healthy Choices Mobile Pantry. This program will greatly enhance our current food distribution model, allowing us to expand our reach without duplicating services.  Our first two pilot programs include:
The IFP Pantry Partner Program is designed to work with existing smaller pantries in the towns furthest from our locations to deliver fresh produce and nutrition information to those who have difficulty reaching us. By working with an existing infrastructure of pantries we can strengthen the network of food security across the county without duplicating efforts.
The IFP Senior Box Food Program We also identified an unmet need in low-income senior housing units across Morris County. In 2017, the Healthy Choices Mobile Pantry will be distributing "senior boxes" of food acquired from the USDA via the Community Food Bank, and supplementing this food with our own fresh produce.
For more information about these programs, please contact us at 973-538-8049 or email us at interfaithfoodpantry@mcifp.org.
News article on The Daily Record on the Impact 100 Grant, which will help fund our Healthy Choices Mobile Pantrty Program over the next two years.