We welcome both 'staff' volunteers and 'occasional' volunteers. Staff volunteer jobs are regularly scheduled activities such as food sorting, shelf stocking, food distribution and office work. We are very fortunate to have truly dedicated people staffing these positions and at this, time, we do not have regular positions available.
New volunteer opportunities!
Mailing Help Wanted
Short-Term, sit-down help is needed from November 12 to November 21 to neatly fold letters and stuff envelopes.    You can sign up for as many shifts as you like; partial shifts are okay.  Click Here to sign up.
Turkey Trot Help Wanted
A few more Course Marshalls are needed for the Thanksgiving Morning Turkey Trot at Ginty Field in Morris Township. Great way to start your day… we'll have you home in plenty of time for dinner! Sign Up Here.   
Kitchen 2 Table Volunteers Wanted
Join our existing Kitchen 2 Table volunteer team!  Do you have culinary, restaurant or food preparation skills / experience and enjoy working with people?  We have opportunities for volunteers willing to work once or twice per month, typically for our Kitchen 2 Table Program.  Full Job Descriptions are here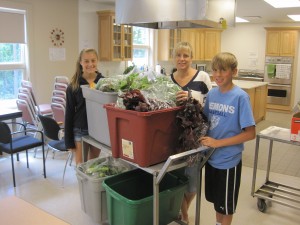 .  If interested please contact Doug at DMcMahon@mcifp.org or call 973-538-8049 x217.
Questions? Click here for a list of Volunteer Frequently Asked Questions.
NOTE: We accept staff volunteer applications year-round, but please be aware that there may not be an immediate opening that accommodates your desired time and activities. We will, of course, be in touch when an appropriate opportunity becomes available. Click here to download the application.
Check back often to see what's going on, as our needs change – but we always need your help!
PLEASE NOTE: The Interfaith Food Pantry is closed on most major holidays, including Thanksgiving and Christmas. We do not serve holiday meals at the food pantry.
Click here for Directions to the Pantry.
For additional information, you may also contact our Volunteer Coordinator, Doug McMahon at dougmcmahon@mcifp.org