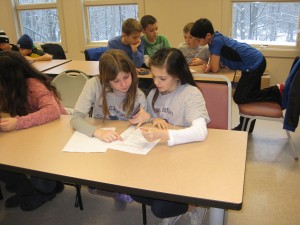 The Interfaith Food Pantry believes that early education about the causes of hunger and what can be done about it is key for our youth to be able to adequately address the problem as adults. That's why we offer our Youth Education Program twice a week after school on Mondays and Thursdays.
Our volunteer tour guides, who are former educators, provide hunger-related educational and hand-on sessions for civic, scout, school and worship-based youth groups through field trips and after-school activities. Please note that these sessions book very quickly so please call well in advance to schedule your session.
Contact Kiley Powell at kileypowell@gmail.com to schedule your group.