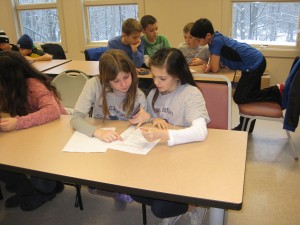 The Interfaith Food Pantry seeks to work with schools and youth groups to provide education about the issue of hunger in our local communities and the role of the Interfaith Food Pantry in ending hunger and supporting self-sufficiency. Programs, offered on-site, are designed to provide experiential and hands-on activities to engage students in making a difference in the lives of families in need.
Off-site presentation to schools, scouts, civic, and worship-based groups can also be arranged. 
For more information and/or to schedule a program, please contact Kiley Powell at kileypowell@gmail.com.
Links to Curriculum