Meet the Team
We're a hardworking group of people who are passionate about ending hunger in Morris County.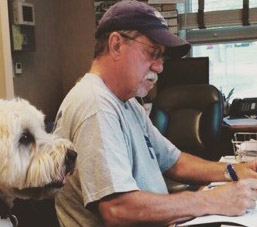 Bill Zackoff
Procurement Manager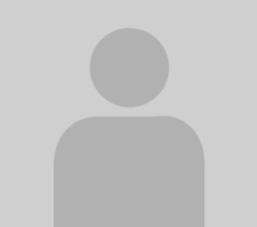 Jim Sillence
Mobile Program and Warehouse Asst.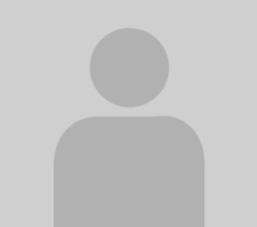 Jon Schenk
Warehouse Support
---
Board of Trustees
Tim Lockwood, President
Tim is the Store Manager at the new Wegmans in Hanover Township and has been with Wegmans Food Markets since 1989. He offers his skills in financial management, strategic planning, marketing/communications and human resources. Tim will play an active role in assisting with our long-range planning and offers his expertise as a member of our Facilities Committee.
Bruce Seidmon, Vice President
Bruce has been a pantry volunteer since moving to Morris County in 2015, has helped with our gleaning, Backpack and Thanksgiving programs. He is a partner of Cambridge Property Group, a local real estate firm specializing in redevelopment and management of small multi-family properties. Bruce serves on the Community Relations & Development Committee.
Nathan Umbriac, Secretary
Nathan has been a volunteer at IFPN for over eleven years, both in distribution and home delivery. He enjoys community engagement and fundraising initiatives. Nathan has been in drug safety/pharmacovigilance with Sanofi, a French pharmaceutical company, for over fourteen years, and has been a resident of Morristown for twelve years.
John Eade, Treasurer
John is the current CEO and Chairman of Argus Research Group, an investment management and research company. John has been an IFPN Home Delivery volunteer since 2013. He is an experienced board member and serves on the Finance and Community Relations & Development Committees.
Dana Spangher, Assistant Treasurer
An alumnus of Pennsylvania State University, Dana is an actuary and works as a pension consultant at Willis Towers Watson. Dana has been volunteering at IFPN since 2013 in a number of different areas including running food drives and the "We've Got Your Back" school supply program, packing holiday food, taking part in our Kitchen 2 Table events and participating on our Corporate Advisory Council and the Finance Committee.
Russ Hall, President Emeritus
Russ was Board President for many years and currently serves as Chair of the Advocacy Committee and member of the Finance, Strategic Planning and Executive Committees. He serves as IFPN representative on the Housing Alliance Committee and also the NJ Anti-Hunger Coalition. During the Capital Campaign Russ served on the Building Committee. Russ had a long career in banking and upon retirement went to work for Newark Habitat for Humanity. After his second retirement he joined us at IFPN.
Greg Supron
Greg served as Chairman of the Building Committee during the Capital Campaign, overseeing the construction of our new facility and our solar projects. He currently serves as Chair of the Strategic Planning Committee and is a member of the Executive Committee, Finance Committee and the Facilities Committee. Greg is a former Management Consultant and retired Senior Managing Partner with Accenture LLC.
Tom Bontempo
With over twenty-five years of sales and sales leadership experience, Tom is Vice President of Sales in the Global Business Intelligence (GBI) Division of J.D. Power. He received his MBA in Marketing at Fairleigh Dickinson University. Tom has been volunteering at IFPN since 2014 through numerous events and joined the Corporate Advisory Council in 2015.
Ann Corwin
Ann has resided in Morris County for over 30 years and was an accountant in the banking industry before settling down to raise a family. She has been an active volunteer at the Interfaith Food Pantry Network over the past several years helping in areas of distribution, restocking and recently co-chaired our Spring Gala along with her husband Art. Ann is thrilled to be a part of IFPN and a Board member.
Helen Hallberg

Helen joined the IFPN board in 2020; serves on the Finance, Development and Gala Committees; and works with the IFPN team on special projects and initiatives.  She brings significant experience as a non-profit board member, executive committee member and treasurer.  Helen is a CPA and retired Partner with Deloitte.  She was with Deloitte for over 30 years, as a Lead Client Service Partner and National Office roles in risk management.  Helen and her husband, Douglas, reside in Morris Township and volunteer with IFPN for home delivery and Thanksgiving programs for clients.
Chris MacDonald
Chris is currently Chair of the Community Relations and Development Committee, Co-Chair of the Corporate Advisory Council and a member of the Development Committee. She was a member of the Capital Campaign Committee, working on fundraising, and also served on a committee that developed a youth education curriculum. Chris previously worked as a sales representative for Merck and founded and ran her own non-profit educational organization.
Tracey Polifka
Tracey serves on the Community Relations and Development Committees and also serves on the Corporate Advisory Council. She assists with developing communications strategies and messaging content.
Guy Raymaker
Guy has over 25 years of public accounting experience and is a partner with the firm PriceWaterhouseCoopers, currently serving as the US Assurance Risk Management Leader, where he oversees the national risk management group as well as the US Assurance network of over 100 partners. He and his wife Helen have been involved with IFPN since 2012 and he played an instrumental role in assisting to secure funding from PWC Foundation for support of both the client services and volunteer program. Guy is a member of the Board Strategic Planning Committee. He and his family live in Madison.
Brian Storms
Brian is currently the Vice Chairman of APX, Inc. Brian often volunteers at IFPN making food pickups and deliveries. He looks forward to working closely with our other passionate trustees to help guide IFPN through new challenges and opportunities.
Carolyn Lake, Executive Director
IFPN Corporate Advisory Council
Sandra Benedict
Director of Development, IFPN
Christine Birnbaum
New York Life Investment Management (ret.)
Tom Bontempo
JD Power & Associates
Kim Castellucci
Daiichi Sankyo
Christine MacDonald
(Co-Chair) – IFPN Board of Trustees
Tracey Polifka
Solix, Inc.
Dana Spangher
Willis Towers Watson
IFPN Young Professional Council
Sandra Benedict
Director of Development, IFPN
Shannon Gausepohl
Picatinny Federal Credit Union
Julia Murtha
Communications and Events, IFPN
Sieglinde Pylypchuk
Junior League of Morristown
Brian Stellingwerf
Prudential
Daniel Totten
Picatinny Federal Credit Union
Nathan Umbriac
Sanofi - IFPN Board of Trustees, Secretary