Help Us Feed Morris County's Food-Insecure Families
Interfaith Food Pantry Network relies heavily on volunteers to help us achieve our mission. We have many on-staff and intermittent opportunities that need volunteers like you!
Volunteering Safely During COVID-19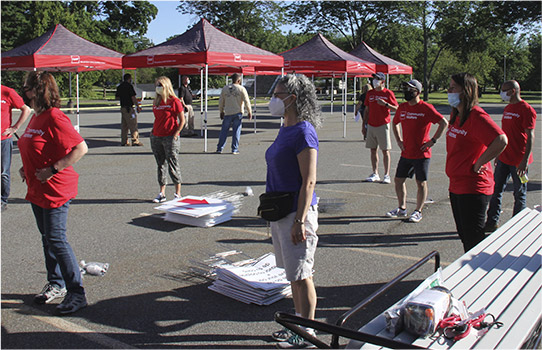 Thank you for your interest in volunteering at the Interfaith Food Pantry Network!
As part of our response to COVID-19, we now require all volunteers to wear masks and gloves and have their temperature taken before they can enter the building. The amount of volunteers permitted in the building at a given time are limited to ensure the safety of our staff, clients and volunteers.
If any of our volunteer opportunities interest you and fit with your schedule, please fill out a volunteer application. We'll review it against openings that match your interests and availability and if there is a match, we'll contact you to arrange an interview.
PLEASE NOTE: The Interfaith Food Pantry is closed on most major holidays, including Thanksgiving and Christmas. We do not serve holiday meals.
Current Volunteer Openings